Sometimes I think Halloween always sneaks up on me. My kids and I always start talking about their costumes in June, but I never get them started until the end of September or just a week before Halloween. We have had some fun Halloween costumes at our house though. I am pretty excited with how costumes turned out last year so I thought I would share them with you.
I don't know what I was thinking because my son wanted to be Optimus Prime. I had no idea what I was going to do to make his costume, so I set off on the internet! I love the internet. I found a few different tutorials for the costume that adults had made for themselves. I was really impressed with how well they were made. So I had the bright idea to do a similar costume for a child and take bits and pieces from each costume that I liked. It took FOREVER to get it done! I think I spent about 20 hours on the costume. I would get the kids to bed, turn on a movie, and start taping and gluing boxes together. I used diaper, wipes, cereal, cracker, and yogurt boxes. I added some PVC pipe for the Pipes on each shoulder and painted them. The decals on the costume are printouts from the computer. The vent thing on his belly was made by folding card stock. The hat was a dress up fireman hat that I added some box pieces, toilet paper rolls, flat pencils, and more card stock. We had him wear white longjons underneath, and some sunglasses. I think I might be the most proud of this costume. He was excited, and still talks about it. So we will save it and share with his brothers for future Halloweens.
Another box creation! It worked out well for us last year with all these box ideas the kids had because we had just moved. So we had plenty of boxes to use! This costume was so much easier to make. We cut and folded moving boxes to make the basic shape of this truck. Added toilet paper rolls for the lights in the front and the back. Added fabric straps for over the shoulders, and paper plates for the tires. Vroom he went!
After having a new baby, I didn't want to dress this little guy in something that was uncomfortable. I knew I would be carrying him in a front carrier on me when we went trick or treating. So I thought he needed something that we could stick on the outside of the carrier so he could still have a costume. This was as super quick costume to make. With some scrap fabrics, I cut the large brown with a green that is on the underside to the shape of a turtle shell. Then I cut all the little pieces in the green and a burnt orange and layered them on top of each other. I wanted that little bit of orange to stick out. Sewed all the edges and cut them like I would have if I were making a rag quilt. Then added eyes to a beanie. Kept him warm and cuddly, just how I like my babies!
Can't have a Halloween without a flapper! This was so fun to sew. I just made up my pattern as I went. The fabric came with the sparkles all over it, and then I added the fringe to the bottom. Bought some black ribbon for the headband, then added feathers. Threw on some make up with the bright lipstick, and a necklace and of course she wore heels that you can't see in this picture. I don't have a pattern for this dress, but a good friend of mine just came out with a pattern that is very similar, and so adorable. Check it out by clicking on the image below if you would like to make this -I got to be one of the testers for this pattern, and it was so fun and easy to sew, and Frances is wonderful to work with. I am in love with how the black and white one turned out in the picture below.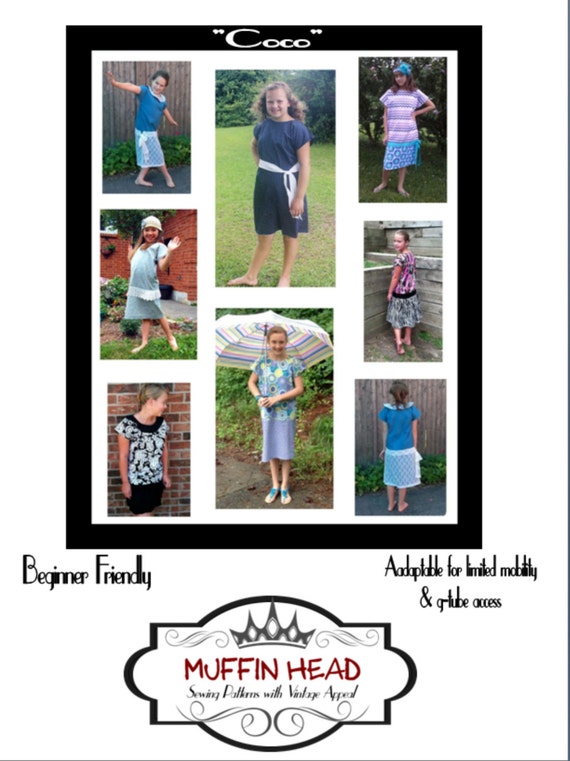 Well this year I have been asked to make a zombie costume, witch costume, and Bigfoot. So I am thinking about having the baby be a monster hunter since the other kids are all some sort of monster. I am not positive how to make it all work, so any suggestions would be fabulous! I bought the fabric I needed for some of the costumes, and so hopefully I can get started sooner this year.