My little sis, has just started her own Etsy shop, Digital Designs. I am always amazed with her, she is just so talented. Years ago, our parents had bought both of us a sewing machine for Christmas. We were both taking lessons. Tiffany used hers for only a little while, but she didn't enjoy it. Tiff has always been creative, so now she takes fantastic pictures (which I think she needs to sell some on Etsy), and now digital art. I was lucky to have her design my sewing pattern front page.
Tiffany is giving away her most popular Digital Print, Monster Madness. My oldest son's favorite is the 1 eyed monster, and my daughters is the purple.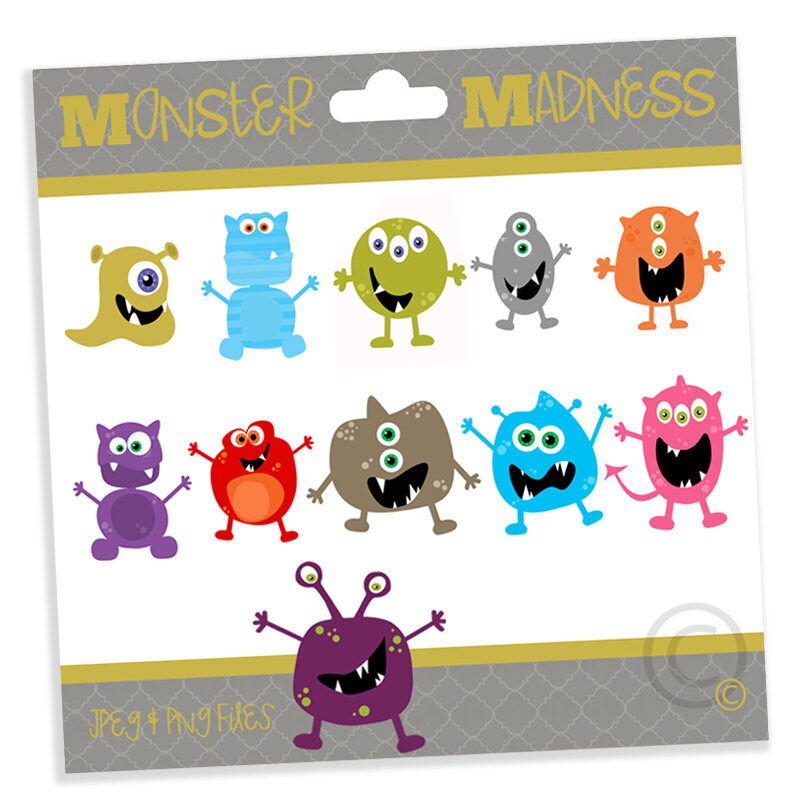 Make sure to stop by and check out Tiff's facebook page and website for her pictures. They are gorgeous!
To win this addorable Clip Art -
please leave me a way to contact you in your comment, you must be a follower of my blog.
For 1 extra point for each of these ways -
Please support Tiff of Etsy and like her shop
And for 5 extra points if you blog or facebook about this and leave me a link to see!
Giveaway will end next Thursday night at midnight. December 15th.
Don't forget the deal you get with Crafty Lil Fox, check out my giveaways page!